Raspberry orange yuzu- 5.0%
This unique flavor of Ripp opens with a slight tart raspberry flavor followed by a smooth orange yuzu; giving you an all-natural fruit forward seltzer with a light and refreshing finish.
Blackberry Lemon- 5.0%
Our all-natural fruited seltzer selection has expanded! The combination of sweet wild blackberries and fresh lemons give you a light and thirst-quenching experience.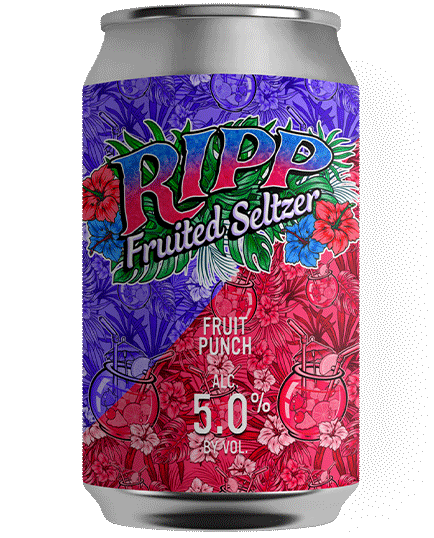 Fruit Punch- 5.0%
Feel the fruit punch with the unique combination of raspberry, passionfruit, guava, and pineapple in this seltzer. The all natural aromas and flavors take over, satisfying you with a light fruity finish.